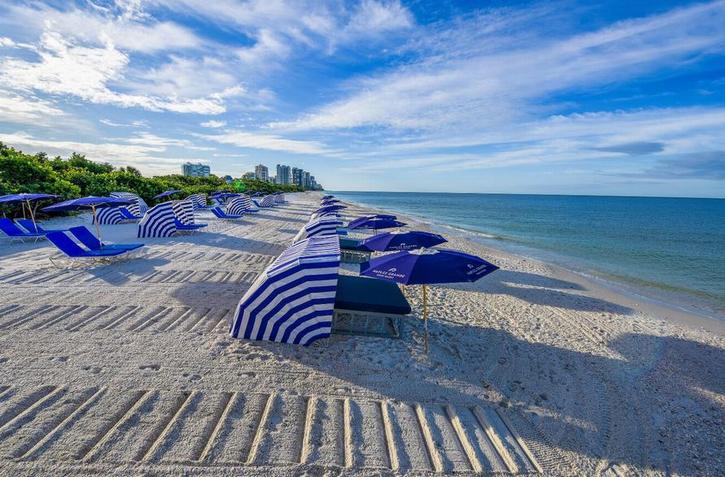 Premier Club members can escape to an aquatic paradise at Naples Grande Beach Resort. Enjoy an open-air tram ride through a 200-acre protected Mangrove Estuary to Clam Pass Beach. Three miles of sugar-sand beach with plush chaise lounges, daybeds, cabanas, kayaking and paddle boarding offer members a full day of beach enjoyment.
Indulge in an al fresco lunch and refreshing drinks with a Mediterranean twist from Rhode's End, our beach taverna.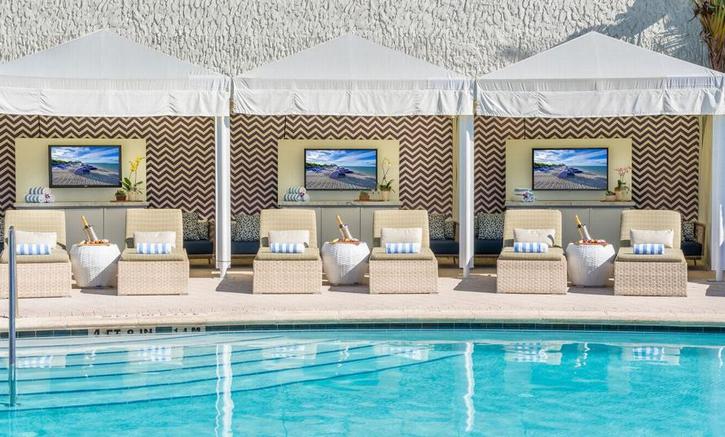 For members who prefer to relax poolside, the resort offers three signature pools for enjoyment.
Seek refuge from the sun in one of our private cabanas encircling the Palm Terrace Pool, exclusive for adults looking to escape to a private retreat. Surrounded by stunning bougainvillea and chic artwork, guests can relax in the whirlpool or cool off in the refreshing adult pool.
For an even more exclusive retreat, private cabanas are available for rent through the resort.
Hibiscus Hideway is tucked neatly between the Garden Villa Suite courtyards and provides a secluded experience for guests looking to enjoy water aerobics and lap swimming.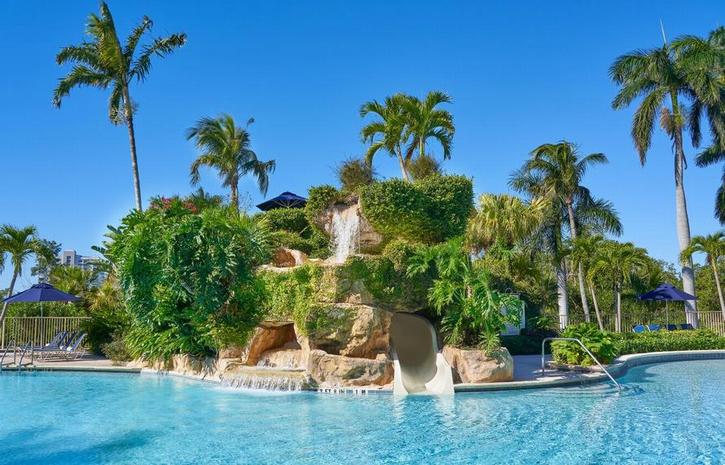 Our Mangrove Pool ensures heightened thrills for the entire family with its spectacular waterslide. Twisting 100 feet around a rock tower through landscaped waterfalls, this astounding whitewater wonder surges 800 gallons per minute. The Mangrove Pool also offers a beach style entry making it the ideal location for younger children, as the water gradually deepens from just inches to approximately three feet.
For those looking to enjoy a favorite drink or al fresco lunch, head to Gulf Coast Oasis pool bar.