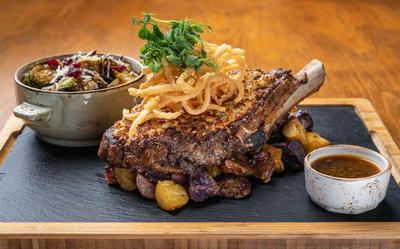 The Catch of the Pelican at Naples Grande Beach Resort celebrates the vibrant flavor of the Gulf Coast in a relaxed-yet-sophisticated setting. Crafted with locally grown produce, many of which are hand-picked from our very own garden, The Catch of the Pelican specializes in premium steaks and local seafood such as Snapper and our famed Miso Broiled Seabass. Our artisanal coastal concept offers a unique, regional taste that is truly Floridian. Dinner is served nightly from 5pm-10pm and valet parking is complimentary for guests dining with us.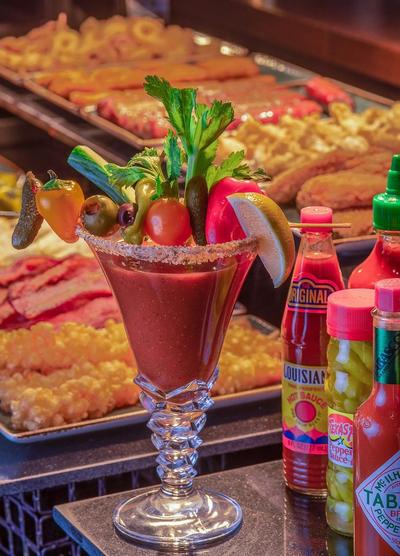 Join us on Saturday or Sunday for our Weekend Brunch from 10am-2pm featuring a Bloody Mary and Mimosa bar with over 75 toppings to choose from.
Weekly Happy Hour: Enjoy specially priced bar bites + cocktails at the bar every Sunday- Thursday from 5pm-7pm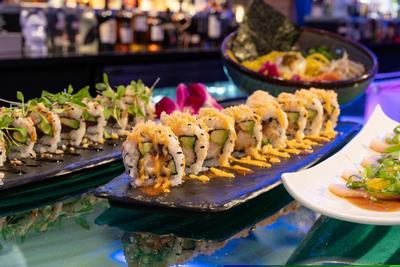 Mantra is an inventive, Japanese and pan-Asian inspired open kitchen and bar. Dine and sip in a chic yet comfortable lobby lounge setting that is open from 11am-11pm daily, serving lunch, dinner and bar bites.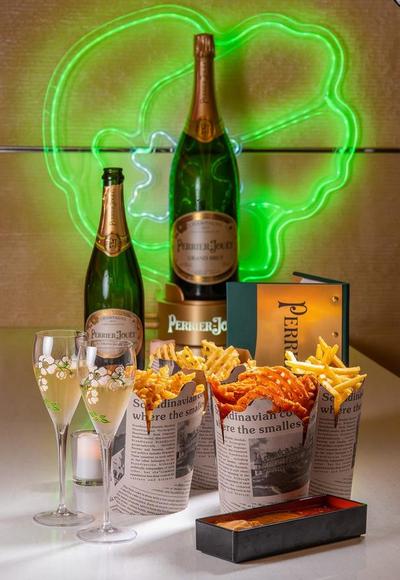 Start the weekend off right with our New Flutes and Frites Perrier-Jouet Happy Hour every Friday from 3pm-10pm featuring $7 Flutes of Perrier-Jouet Champagne, alongside $7 Frites with homemade dipping sauces and Live Music!
Aura Restaurant is our signature breakfast restaurant with an indulgent buffet served each morning. Aura's lunch menu features internationally-inspired coastal cuisine using local and sustainable ingredients.
Gulf Coast Oasis offers a menu of baja-inspired sandwiches, refreshing salads and chiquitos sure to satisfy any appetite, big or small. For the little ones, we offer familiar favorites such as hot dogs and grilled cheese. If you're in the mood to sip a cocktail, we recommend our Oasis Punch, or Peach Mojito.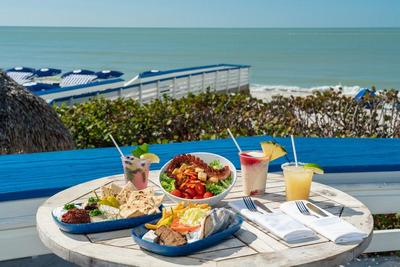 Rhode's End The hidden gem of the Gulf Coast, Rhode's End feels like an escape to a remote Greek island. With it's beachfront setting and stunning Gulf of Mexico views, the menu captures the flavors of the Mediterranean, with dishes like grilled octopus salad, hummus and pita, feta flatbreads, fried baby squid, and burgers with tzatziki sauce.
Spressi Marketplace is perfect for coffee lovers and guests on-the-go, offering illy Italian coffee, specialty breakfast drinks, milkshakes, gelato and light breakfast and lunch fare to-go.